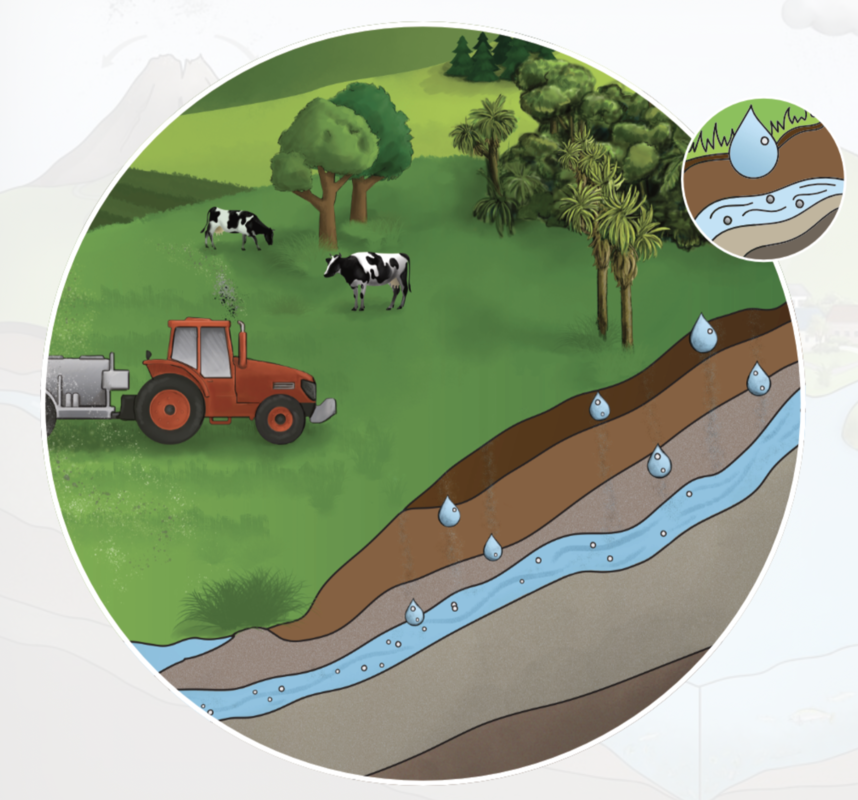 Nutrients and toxins from the land filter through the soil into the groundwater. These inputs travel in the groundwater, and once in the lake, the nutrients and toxins sink to the lakebed.
Wai and whenua are interconnected. Water moves down through the soil via a process called leaching – carrying the contaminants with it. Groundwater eventually discharges to surface water such as a lake.
Related resources
Groundwater inputs illustration by Lakes380 is licensed under CC BY-NC-SA 4.0.