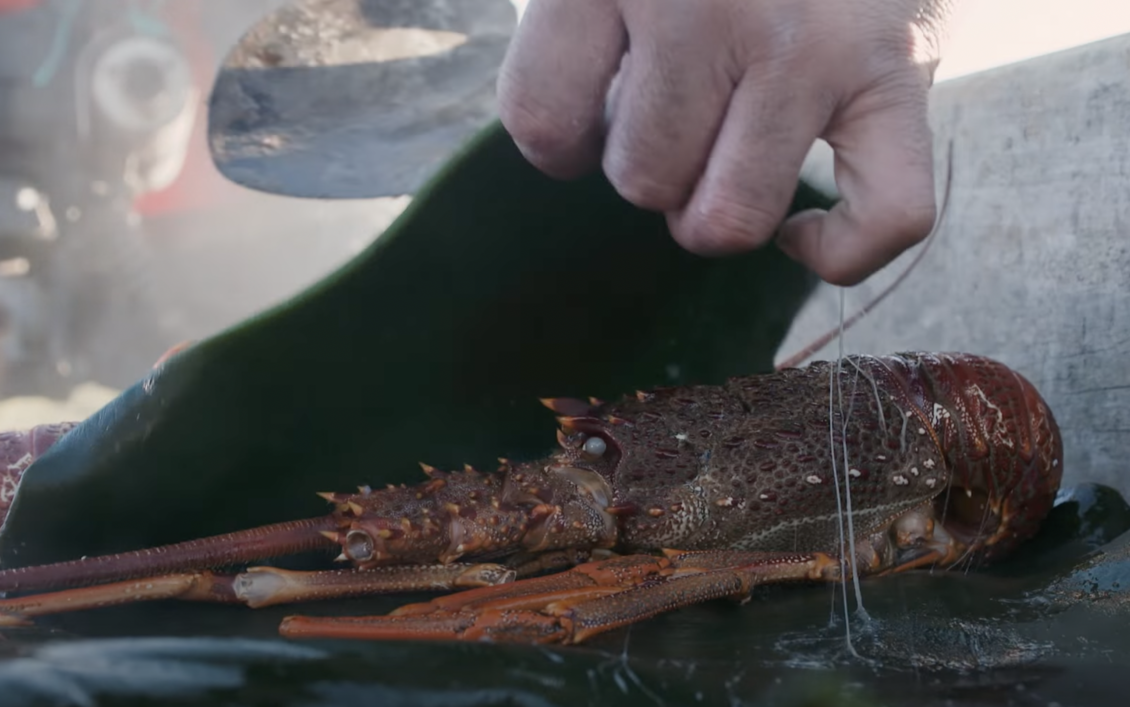 Aotearoa is home to both freshwater and marine species of kōura (crayfish). Matapara, pawharu or kōura papatea (rock lobster) can be found along much of the coastline with concentrations along the east coast and southern parts of the country.
Some areas are particularly well known for their kōura populations such as Kaikōura – also known as Te Ahi kai kōura a Tama ki te Rangi – the place where Tama ki te Rangi cooked crayfish.
Kōura were traditionally harvested by hand or using pouraka – round pots constructed from the stems of pirita (supplejack) and lashed together with harakeke fibre. As well as this technique, diving and commercial fishing vessels are used for harvesting.
Freshwater kōura are important species in repo (wetlands). They were traditionally harvested using tau kōura. The mātauranga and rangahau that underpin tau kōura are now being used to monitor freshwater kōura around the globe.
Related resources
Ngāi Tahu Mahinga Kai video
Articles
Activity
Building a tau kōura – Science Learning Hub