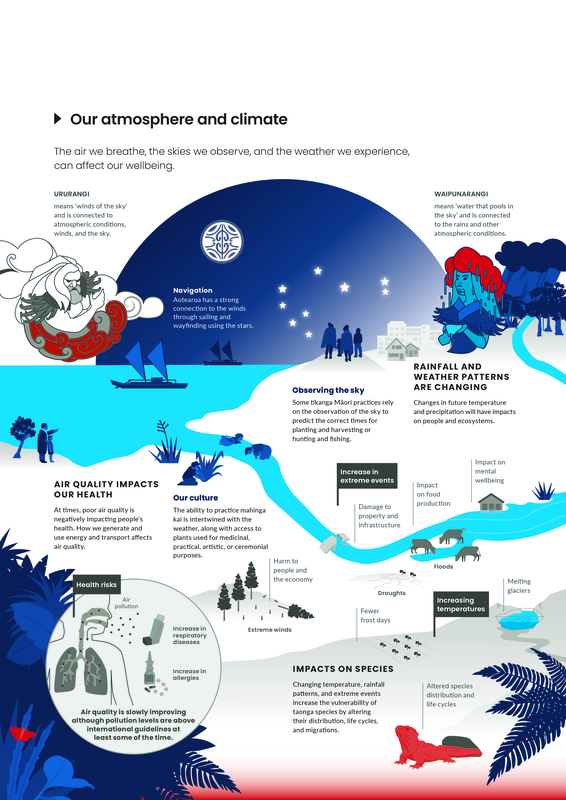 This infographic from Environment Aotearoa 2022 highlights our interactions with the atmosphere and sky and impacts that our actions can have.
Download a PDF of this infographic.
Source: Ministry for the Environment, Stats NZ and data providers and licensed by the Ministry for the Environment and Stats NZ for reuse under the Creative Commons Attribution 4.0 International licence.