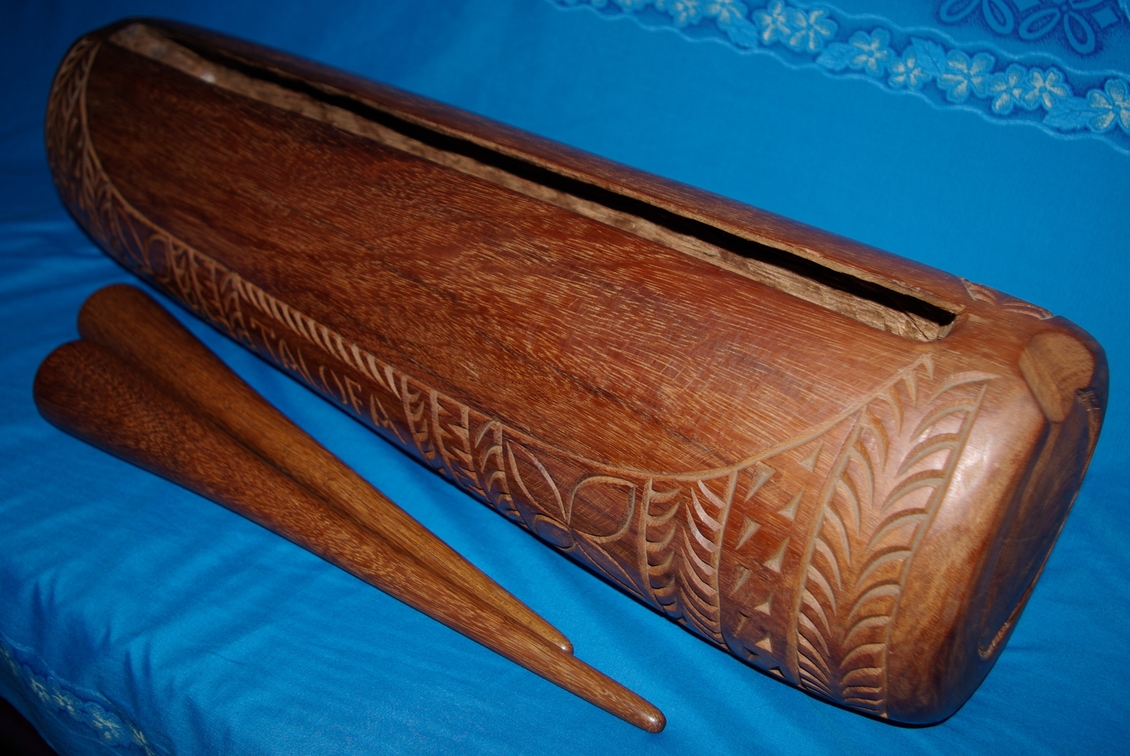 The sounds we produce from a musical instrument depend on three elements:
The vibrating part of the instrument, which we activate by striking, blowing (including blowing air over vocal chords for speaking or singing), plucking or scraping.
The amplifying part of the instrument – anything that can make the sound louder or bigger by allowing the vibrations to move around a space and grow such as an amplifier, a sound box (the open chamber of a stringed instrument like a guitar or the pātē drum pictured) or a tube (flutes or horns).
Any sound-altering devices on the instrument – for example, keys, frets, valves or mutes.
Related articles
Related images
Related activities