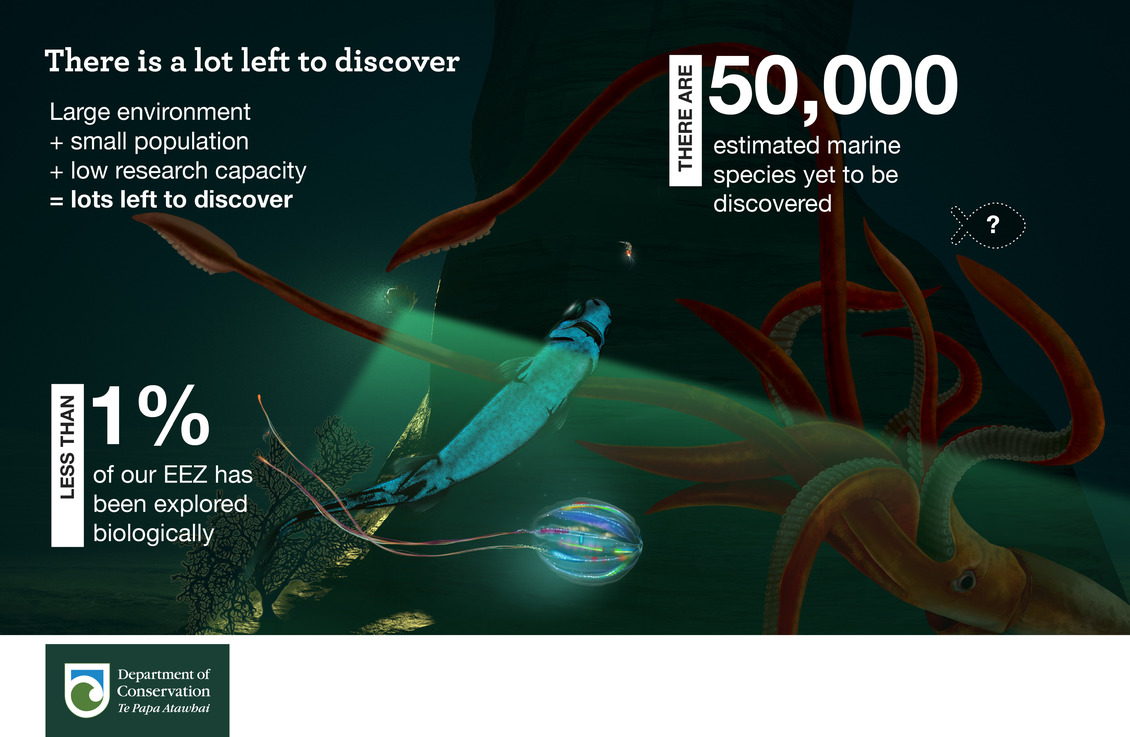 Globally, it is estimated that between 25% and 80% of marine species are yet to be described. In New Zealand, it is generally considered that up to 85% of our biodiversity could be in the ocean. Many of these species are still undiscovered, including at least 760 species of undiscovered fish.
The deep ocean in particular (deeper than 2,000 m and over 10 km deep in places) is expensive and time-consuming to explore, so many of its inhabitants and habitats are yet to be discovered.
The deep sea is a hostile environment, which supports an astounding amount of life. Creatures here must adapt to survive under very high pressure in complete darkness. Deeper than 1,000 m, the only source of light comes from bioluminescence – light produced by living creatures. Most of the food and nutrients here arrive by falling from the water column above, although some organisms can get their energy from deepsea vents and seeps.
Download the Department of Conservation infographic as a PDF.
Copyright: Department of Conservation