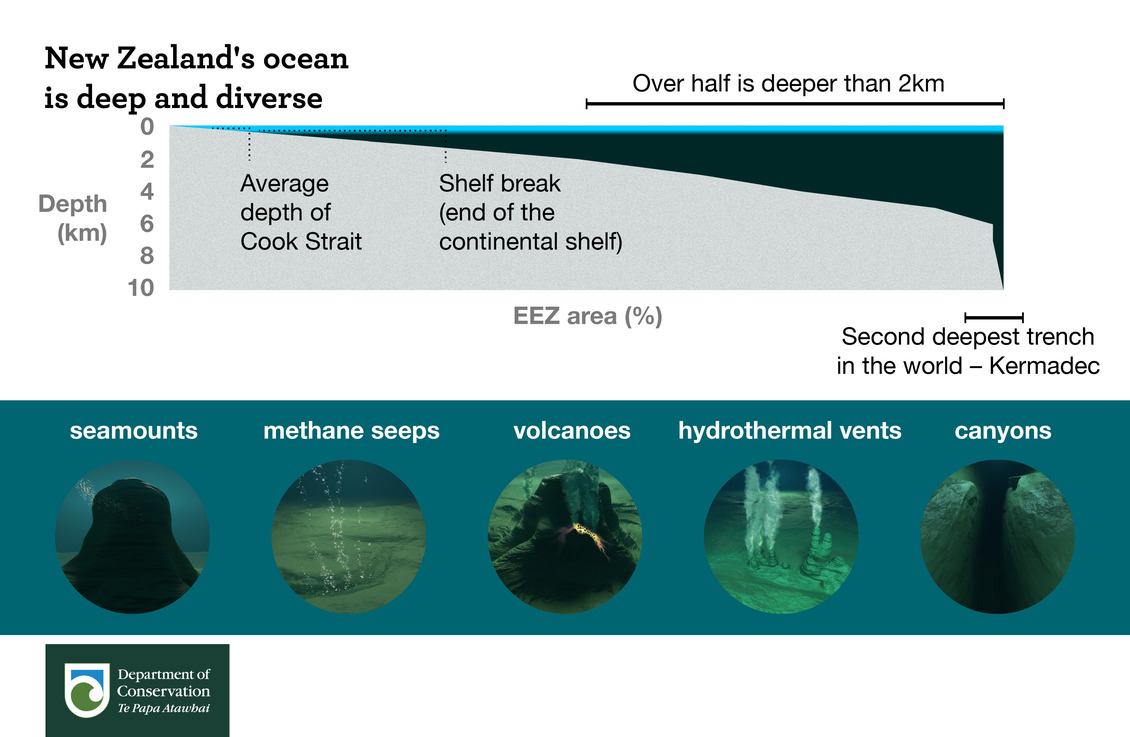 New Zealand's marine environment includes the exclusive economic zone (EEZ), which extends 200 nautical miles from our coastline and the wider continental shelf of Zealandia. Three out of four of the deepest ocean trenches in the world are found in Oceania. The Kermadec Trench, in our EEZ, is the second deepest ocean trench in the world. At 10,047 m, it is significantly deeper than Mount Everest is tall.
Other underwater features such as seamounts, hills, knolls, guyots, methane seeps, volcanoes, hydrothermal vents and canyons all provide areas for life to thrive.
Seamounts are underwater mountains. There are over 800 known seamounts in our EEZ, most of them found deeper than 1,000 m. These are often areas of high biodiversity, but not many have been researched.
Download the Department of Conservation infographic as a PDF.
Copyright: Department of Conservation