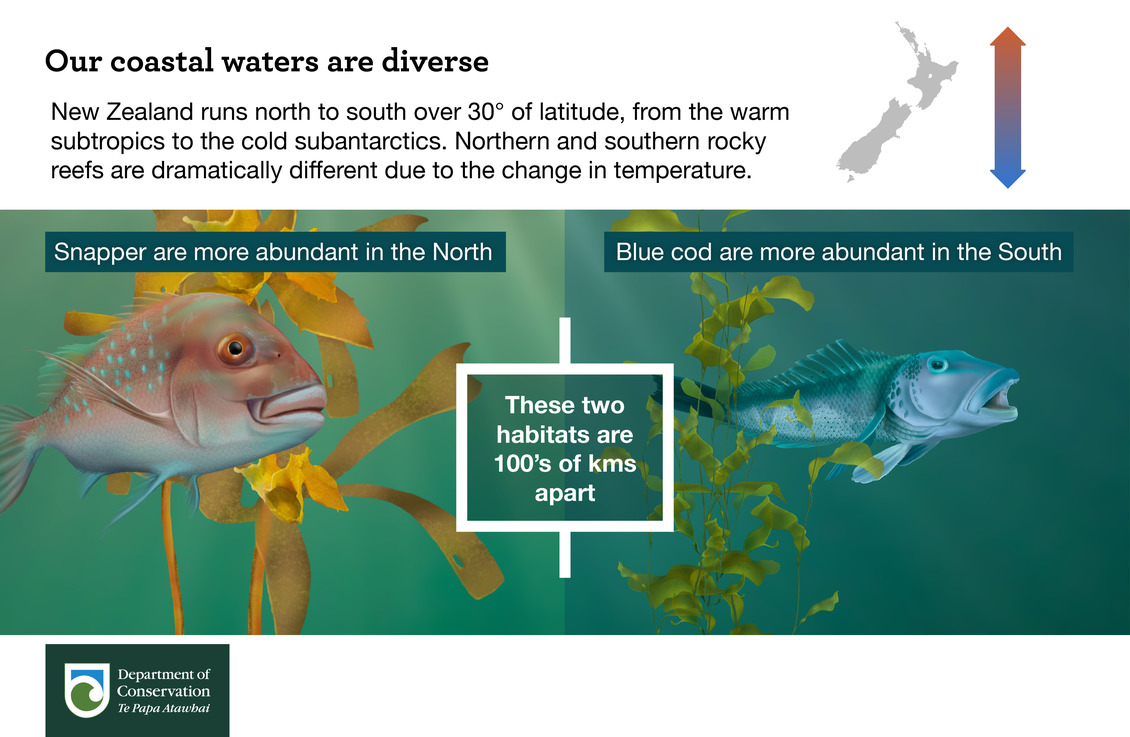 New Zealand's coastal environment is quite diverse. There is a 6°C difference in water temperature from subtropical Northland to the subantarctic Auckland Islands in the south. A temperate 'ribbon' of water runs below southern Australia and around a great portion of our two mainland islands. Different ocean currents run around the globe, bringing with them warm tropical waters, cold deep-ocean waters and nutrients. The mixing of these different currents creates unique zones that support an incredible diversity of life.
Perhaps one of the most remarkable things about features of New Zealand's waters is its diversity of habitats. There are a multitude of habitat types identified in the coastal regions alone. At Poor Knights Island, you can dive in warm, subtropical waters with sea turtles – a short flight later, you can see elephant seals in Fiordland.
Download the Department of Conservation infographic as a PDF.
Copyright: Department of Conservation