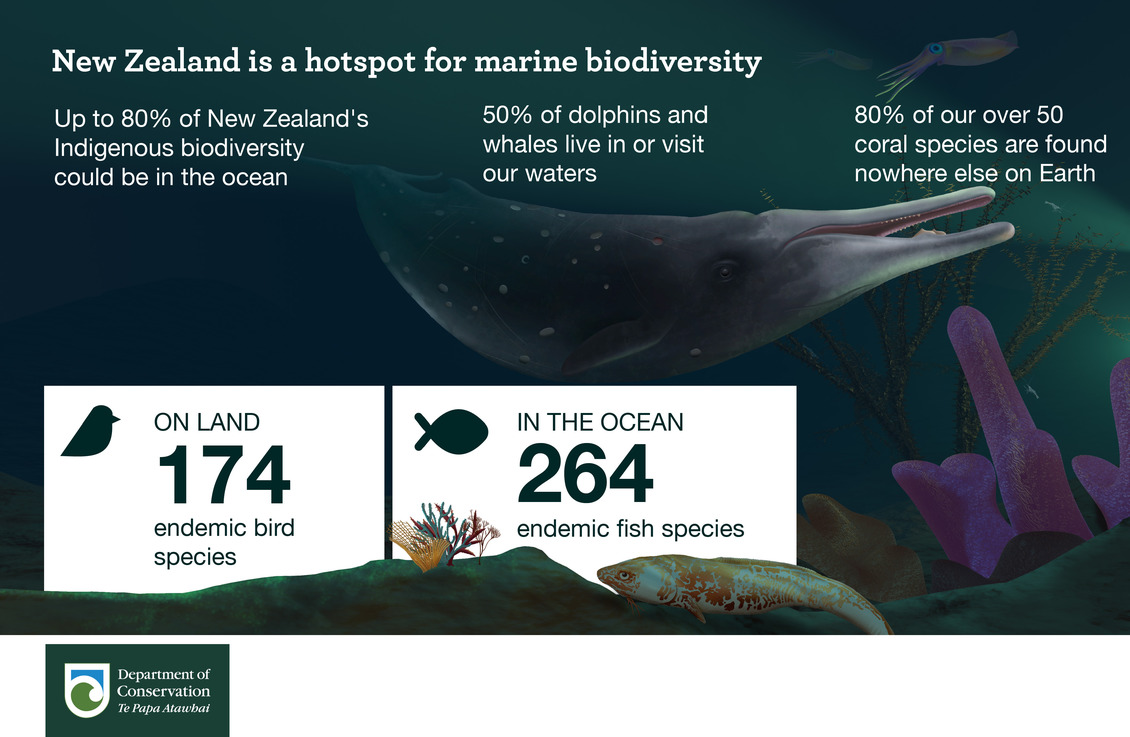 In New Zealand's waters, 51% of reported species are endemic, meaning they are only found here. There are over 6,000 known species of endemic invertebrates and hundreds of endemic seaweeds and fish species. In a 2008 international study of known marine biodiversity, New Zealand ranked the highest in the world for the proportion of endemic species, with Antarctica in a close second at 45% and Australia third at 28%. This should not come as a surprise considering the geographic isolation of Australia and New Zealand, which separated from other land masses about 83 million years ago.
We have about 1,400 species of fish, nearly 300 of which are endemic, over 1,000 species of seaweeds, 1,100 species of jellyfish, anemones and rocky corals, 1,500 species of sponges, 600 species of sea stars and other spiny creatures, 3,600 species of mollusc and 2,600 species of crustaceans such as rock lobster.
The high number of species of sponges is exceptional, including the exciting carnivorous sponges that were discovered in 1995. Around half of the world's cetaceans, which includes dolphins and whales, have been recorded in our exclusive economic zone. A few of these are endemic, including the critically endangered Hector's dolphin.
Download the Department of Conservation infographic as a PDF.
Copyright: Department of Conservation