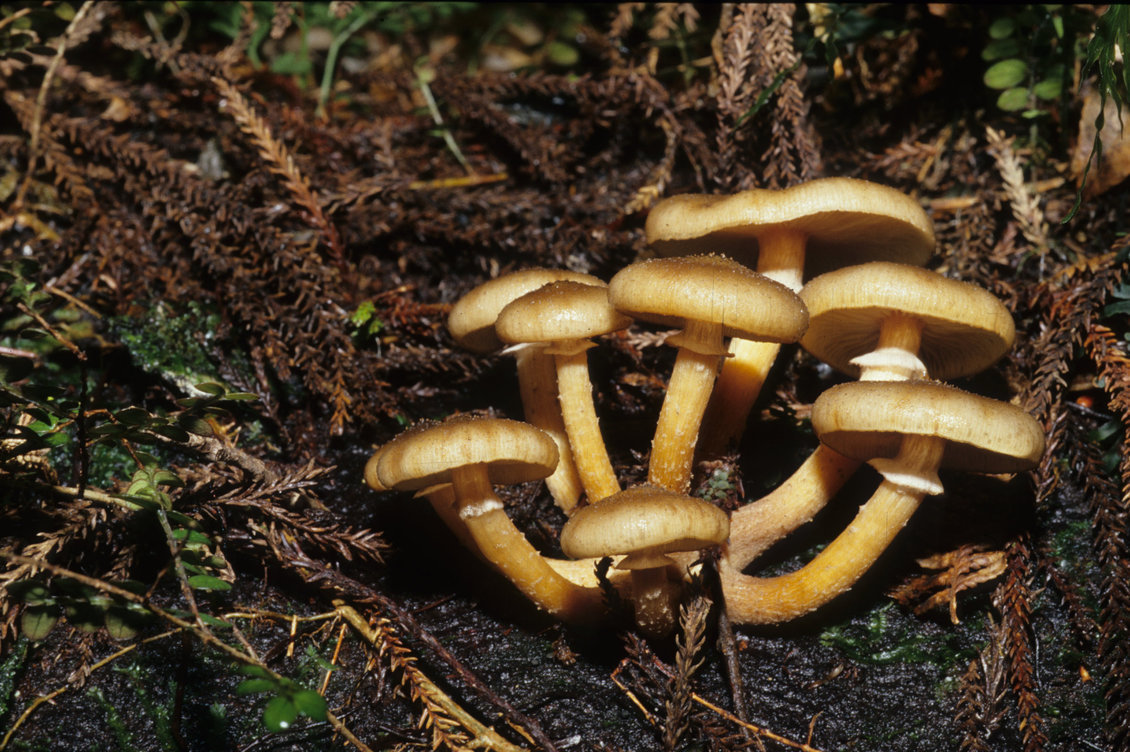 Our forests hold a treasure trove of life that is mostly found only in Aotearoa New Zealand. There are nearly 6,000 species of fungi. Like animals and plants, fungi are also at risk due to habitat loss.
The following introductory articles curate Hub resources about native fungi.
Image of honey mushrooms, Andy Taylor.