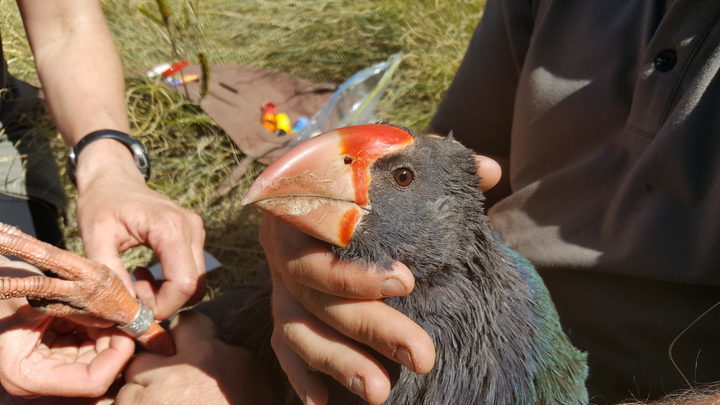 Collecting quality data to investigate and predict species interrelationships is vital to the decisions made in any conservation strategy, including the recovery of the takahē.
Data collection needs to include other species linked by interrelationships within the communities where takahē live, for example, the interrelationships between takahē and stoats, takahē and red deer, red deer and snow tussock, and takahē and snow tussock.
Related Hub resources:
Related ZEALANDIA resources:
The worksheets as detailed in the article Takahē – a context for learning and in this interactive planning pathway, can be used for Biology Achievement Standard 91158. They can also be used as stand-alone resources for learning about takahē biology and conservation.
Data appendices – information for AS91158
These thinking tools may also be useful:
Acknowledgement: Photo of takahē being tagged courtesy of Alison Ballance, Radio New Zealand