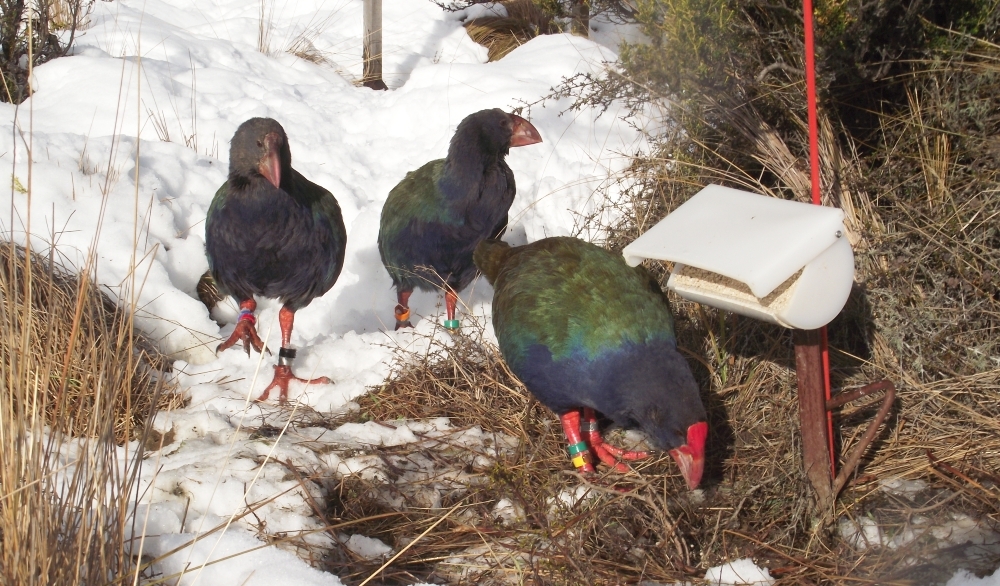 The takahē is endemic to Aotearoa New Zealand and has adapted to survive in some of our harshest landscapes. Once thought to be extinct, they were rediscovered in small numbers in 1948. Despite incredible conservation success since then, they are still vulnerable. Their survival depends on how we manage and protect the remaining populations and the environment they live in.
Related Hub resources:
Related ZEALANDIA resources:
Where have all takahē gone? supports the following learning outcomes:

Understand the uniqueness of New Zealand's endemic species.
Observe takahē (Porphyrio hochstetteri) and make links to adaptations.
Think about some aspects of interrelationships between species in the communities in which takahē live.
Acknowledgement: Department of Conservation, CC BY 4.0